Three ultra precision Research Platforms are being created, which are based around key outputs and identified key demands drawn from the Research Portfolio and industrial partners. The three Research Platforms represent the Centre's major flagship projects.
The Centre's Research Portfolio has PhD students engaged in a number of projects researching ultra precision processes and ultra precision machines. Students with active research in these areas will subsequently translate research outputs for application onto the Research Platform projects.
In creating the Research Platforms, researchers and research students will make major contributions and gain significant interaction with relevant UK and international companies.
The Research Platforms will be created across the Centre partnership using fully digital mechatronic design processes: CAD, FEA (thermal/dynamic), CAM and modal techniques for structural/thermal analyses.
---
Laser FIB Platform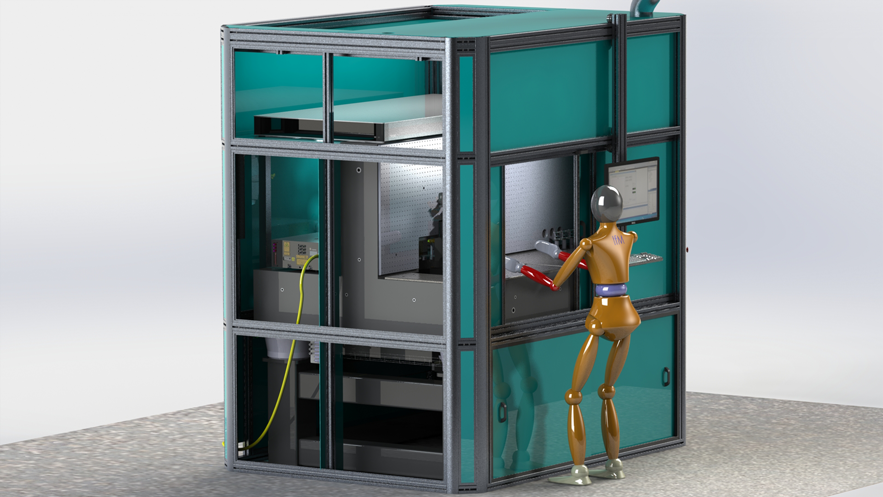 The laser focused ion beam (FIB) platform has seen much development over the past 12 months. It is being developed to provide an ultra precision production platform capable of offering micro and nano-machining capabilities with in-process metrology for a wide range of materials utilising laser and focused ion beam technologies.
The design brief requires length scale machining resolutions for the two principle processing routes at 30nm for the focused ion beam (FIB) and 200nm for the laser processing approach. In order to achieve this it was decided to adopt a process chain of laser processing followed by ion beam processing, rather than an integrated machine.
---
Reel to Reel Platform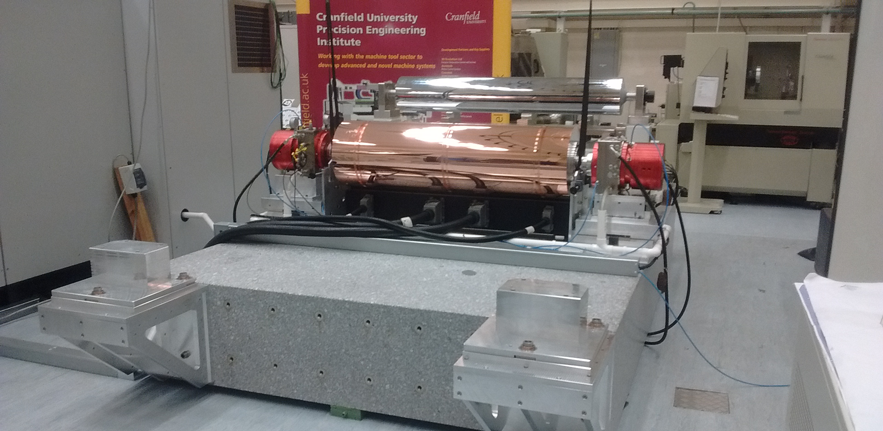 The reel to reel platform is now heavily into the development and assembly
stage. Detail design of all the major sub-systems were completed early in the year.
High-specification machine sub-systems have been created with selected UK companies. By working closely with these UK companies the Centre has already translated key research findings and future production machine system demands.
---
Meso Platform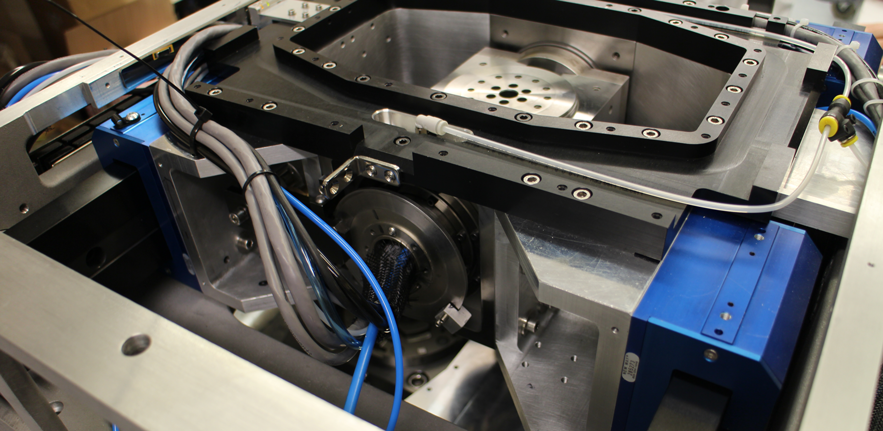 The meso platform is making significant strides towards becoming a successful commercial machine tool product here in the UK. During this fourth year, the prototype system has been used within an Innovate UK funded automation project.
The automated tool-changer programme reached a significant implementation milestone in this period, and this is now concluding to a production ready version to be tested on a pre-production meso platform produced by Cranfield spin-out Loxham Precision Limited.
Please see here
a link to the EPSRC Centre for Innovative Manufacturing in Ultra Precision final report.